Welcome to the Princeton Class of 1955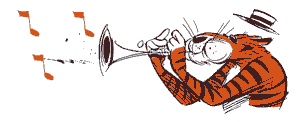 You are invited to visit us online for the latest class news and information on activities, reunions and trips. There are links to the
University
,
Sports
, and
PAW
websites. Find classmates in the
Class Directory
. You can
contact our Class Officers
with questions, suggestions, and opinions. Please send news of your recent adventures. You are encouraged to upload your photos to the
Photo Album
.
Articles, memorials, letters and other postings dating from more than twelve months ago may be found in the
Archives
or the
Search Site
.
Let us know your current e-mail address and telephone number to insure our prompt response as well as mail delivery of class correspondence and the PAW. Go to
My Profile
to up-date your information. Many thanks!
Dave Fulmer
Webmaster
info@princeton55.org
World History Course Online
Princeton University Professor of History Jeremy Adelman has invited all alumni to enrol in an online edX course on world history from Genghis Kahn to the present which begins Sept. 11. It consists of two lectures each week, online forum discussions, case study laboratories and it is free. Click here to learn more
details
.
Mississippi River Cruise Mini-Reunion
It is not too early to reserve your cabin on the SS/
Queen of the Mississippi
for our Mini-reunion, April 22 - 29, 2017. See Herb Kaufmann's description and registration details on the
Upcoming
Events page.
Dear Classmates, Honorary Classmates and Class Widows: August 2016


Since the turn of this year we can look back on several events that continue to further the friendships and fellowships among our classmates and their families.
THE PAST: A few weeks ago we shared the generous hospitality of the Class of during our 61st Reunion and enjoyed our Class dinner in the Princeton Stadium sky box located above reunion headquarters. We had a healthy attendance and delightful ambiance (including viewing the fireworks) thanks to Reunion co-chairs Dodie and Charlie Mapes, to Dave Fulmer who arranged for the sky box, and many other helpers, our unsung heroes. Among other items at the Class Executive Committee meeting (see website for details), the Mapes agreed to serve as Reunion co-chairs through our 65th Reunion. Also, at the Alumni Council's Annual Reunion lunch, they accepted the Class of 1912 Trophy, awarded annually for the best reunion attendance in our category (27% at our 60th).
Herb Kaufmann arranged, energized, and managed our mini-reunion May 12-21 in Portland, Oregon. Following a class dinner overlooking the Willamette River, 31 classmates and spouses enjoyed a seven day riverboat cruise down the Columbia and Snake Rivers, the route traversed by Lewis and Clark in 1803. Nothing but accolades were heard from participants.
The Alumni Day Service of Remembrance and our Class Dinner were celebrated on February 20 when we paid our personal respects to those classmates who left us during the past year. The highlight of the dinner was the presentation to Steve McNamara of the Class of 1955 Distinguished Achievement Award for his lifetime contributions to journalism.
THE FUTURE: We are in the process of planning various future functions which include:
* Harvard vs Princeton football game and Class Dinner at Bedens Brook Country Club on Sat., October 22.
* Alumni Day/Service of Remembrance and Class Dinner at Springdale Golf Club on Sat., February 25, 2017.
* Class Mini-reunion: Mississippi River cruise from Memphis to New Orleans, April 22 -29, 2017. (See Herb Kaufmann's July 12 email announcement and website.)
* 62nd Reunion at Class of headquarters, Princeton Stadium, on May 26-29, 2017.

Our Class has always generously contributed to Princeton which in turn continues to maintain its number one national ranking in various polls. We ask you once again to vigorously support Annual Giving when the campaign starts this fall and to help keep us at the forefront of contributors. We thank Bill Shafer and Pete Hawryluk for masterminding our fundraising successes over the years.
Also please contribute to Class Dues, which are essential for keeping us bonded and in touch via PAW subscriptions, class mailings, updates to the Class Directory, and our website, www.princeton55.org.
The class website is undergoing a total facelift and by the end of September, Dave Fulmer says that it will have updated functionality and contemporary appearance. He urges you to visit the site often and to help him keep it current by sending him your photos, news, letters and suggestions.
One of our most laudatory projects is the Class of 1955 Foundation which continues to distribute funds to classmates and their widows in need of financial aid. We invite you to consider a generous gift to the Foundation. And of highest importance, please let us know confidentially of potential candidates for Foundation funds.
Another fund established by our Class is the Senior Thesis Research Fund, which has grown to about $2 million since it was seeded with our 25th Reunion gift. See our website for details, especially letters of appreciation from some of the 1000 undergraduates who have benefitted over the years.
Dues and donations to the Class Foundation are 100% tax deductible. Please use the enclosed dues card for mailing dues and Foundation donations, or submit them online via our website.
And thanks again for your support of Princeton University and our Great Class of 1955.


"Science, Society and Dinner"
This was the name of a very successful freshman seminar taught jointly by a member of the Princeton Studies Food (PSF) program and a professional chef. About two years ago,
Gordon Douglas '55
and his wife Sheila Mahoney s'55 began PSF which is a research and education program involving faculty, graduate students, post-docs and undergraduates. They were organizers and
sponsors
of
an all day conference on Feb.19 to discuss how we nourish ourselves and the global population while protecting our Earth and its finite resources. There were debates about the use of
entrepreneurship
to tackle this problem and the best ways of leveraging the full power of Princeton in this service. There was an overflow crowd in Dodds auditorium in WWS with the overflow going Bowl 16.
National Medal of Science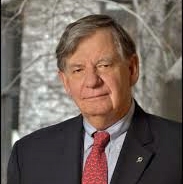 On Dec. 22, 2015, President Obama awarded
The National Medal of Science
to
Michael Artin '55
for his "important contributions to
the
advancement of knowledge in the field of mathematics and computer science." This is the nation's highest scientific honor. Born in Germany in 1934, he fled with his family to the U.S. in 1937. His father, Emil Artin, joined the Princeton University mathematics faculty in 1946 affording Michael a tuition free education with our class. He went on to get his Phd. at Harvard in 1960 and then to MIT where he is still an emeritus professor. His area of outstanding achievement is algebraic geometry.
Miichel Artin is the second member of our class to receive the President's
National Medal of Science
for mathematics. At a White House ceremony in July, 2006, President G. Bush awarded the same honor to
Hyman Bass '55
for his pioneering work in algebraic K-theory.
Ralph Nader's Tort Museum
The only law museum of any kind in the United States opened on September 26, 2015, in Winstead, Connecticut. The American Museum of Tort Law will have one of the founders,
Ralph Nader '55
, as its first president. The mission is to convey to the general public how tort law can help make people's lives more secure by imposing legal liability that can affect the behavior of individuals, corporations and institutions whose conduct and decisions generate risk of harm. In Ralph's words from his column in the Huffington Post, "If a person suffers wrongful injury or harm, he or she can seek remedy in a court of law with a trial by jury." On Sept. 26,
The New York Times report
of the opening included photos of Ralph, of his nemesis Corvair, and a brief biography. For more information, see the
museum website.
Fifty Five Fund for Senior Thesis Research Continues to Grow
Few remember that just prior to graduation in 1955, most of us took out 25 year term life insurance policies. We paid on average $15 every year until those policies matured in 1980, the occasion of our 25th Reunion. The collective cash out value of our policies amounted to $307,000.00. As our 25th Reunion gift, $205,000.00 went to Princeton Annual Giving. The remaining $102,309.00 was used to endow with Princeton University the
Fifty Five
Fund for Senior Thesis Research
, the income from which has provided annual grants to help defray expenses incurred in the creation of senior theses. The
latest report
shows that the Fund has steadily appreciated and as of May 2015, totaled $1,928,895.00.
Over the years, more than 1,000 seniors have benefited. Last year, 63 members of the Class of 2015 shared some portion of $79,000.00, mostly in the form of travel grants.
Read
about a few of the impressive projects and effusive gratitude to our class.
Princeton Undergraduate Life Style Today
We all have fond if somewhat hazy memories of the good old days when we were undergraduates. Over the past 60 years, many things have changed and mostly for the better. As you watch this video, try to count all the routine daily activities which were never seen and scarcely dreamed of in 1955. Since the 1980s, residential colleges have been the first place Princeton undergraduates call home. The University's two-year and four-year colleges are the heart of student life. This is home for freshmen through seniors and resident graduate students, where they live, eat, learn,create and grow together.
Greatest Class of the Century
Princeton University President Emeritus Shirly Tilghman named the class of 1955 one of the three greatest Classes of the Twentieth Century. In the July 8, 2015 issue of the Princeton Alumni Weekly on-line, Gregg Lange '70 published a podcast entitled "Rally 'Round the Cannon" which chronicles the extraordinary achievements of our class. Click here.
Announcements
Last year (2014-15), Annual Giving results established new records. The Class of 1955 achieved 72.3% participation with 358 classmates contributing $676,429. With 29 days remaining in this year's campaign (2015-16), Pete Hawryluk reports that only 274 classmates (58%) have contributed $165,000. The June 30th goal is 71% and $225,000. .
After marching in the P-rade and rehydrating, Kenly Webster called to order the Executive Committee Meeting at 4:30 PM at Reunion Headquarters in the stadium. In addition to Pres. Webster, Vice Pres. Herb Kaufmann, Treas. Dave Fulmer, Reunion Co-chairs Charlie and Dodie Mapes, Participation Chair Pete Hawryluk, other classmates present included Peter Weiland, John Howell, Don Ulbrich, Bob Silverman and assorted spouses.
The first agenda item was Herb's report on the
superbly
successful Columbia River class mini-reunion, May 11 - 21, enjoyed by 31 classmates/wives. Discussion of possible future mini-reunion venues ended with Herb planning to blast email classmates for recommendations.
Dodie and Charlie Mapes consented to continuing as Reunion co-chairmen.
Dave reported that the class treasury bank balance as of 4/30/16 was $35,062.96. Our April 30 bank balance has been almost the same for the past 10 years, suggesting that we have more funds than needed future expenses. To reduce this surplus, it was
approved
by majority vote to reduce annual dues to $40.00 for FY 2015-16. 308 classmates (62%) plus three widows paid $50.00 dues during FY 2015-16. On the same dues card, 120 classmates gave $9,960.00 to the Class of 1955 Foundation. These funds will be transferred to the Foundation June 30.
Class Foundation treasurer Charlie Mapes reported that the foundation remains approximately $146,000.00 with just two needy cases currently being assisted. Case finding has been difficult and Charlie asked for all present to keep their ears open for news of
destitute
classmates or widows.
Pete Hawryluk's regional agents are hard at work and returns look as though we are well on our way to achieving 70% Annual Giving participation but the
dollar
goal of $600,000.00 will be
difficult
to achieve.
All agreed to continue the same yearly schedule of class events we have enjoyed over many years past; namely, Harvard football dinner
(Oct. 22), Alumni Day dinner (Feb. 25), and Reunions Sat. dinner (May 27). Pete Weiland volunteered to once again organize the football dinner at the Cherry Valley Club if space is still available.
There being no new
business
to discuss, the meeting was adjourned at 5: 50 PM, sine die.
The following classmates have disappeared from our radar. If you know their whereabouts or have a good address please let your secretary know so that we can bring them back into the fold:
Benjamin R. Achenbach Jr
Andrew J. Duncan III
Louis D. Houck Jr
Jimmy Kusel
James P. McCarthy
Kenneth T. Reiblich
Donald L. Reinke
John P. Sandblom
Richard Sweet
John R. Stambaugh






Who is Near Me?
---